Focus on these three areas to maximize your decorating efforts.
You may have dreams of decorating your home as if it were a shop window in a chic department store, but then the reality catches your eye: you still have to shop and pack gifts, attend Christmas parties and organize … not to mention your everyday life.
Don't be overwhelmed. Go for deliberate minimalism. In a few years less will be more.
Simple decor can still have a big impact – last but not least, it relieves you of holiday hustle and bustle. All you have to do is improve three key areas in your home.
Aim at your tree
The most obvious starting point is your Christmas tree. For a simple, straightforward tree, use a monochromatic color scheme.
Metallic ornaments give your tree additional shine and seasonal shine.
Another option is to use all neutral colors so you don't have to worry about balancing a color palette or tree placement. This adapts to the normal decor of a room.
Make your mantelpiece magical
If you have a fireplace at home, the mantelpiece is an ideal place to add a little vacation joy, but don't make it too complicated.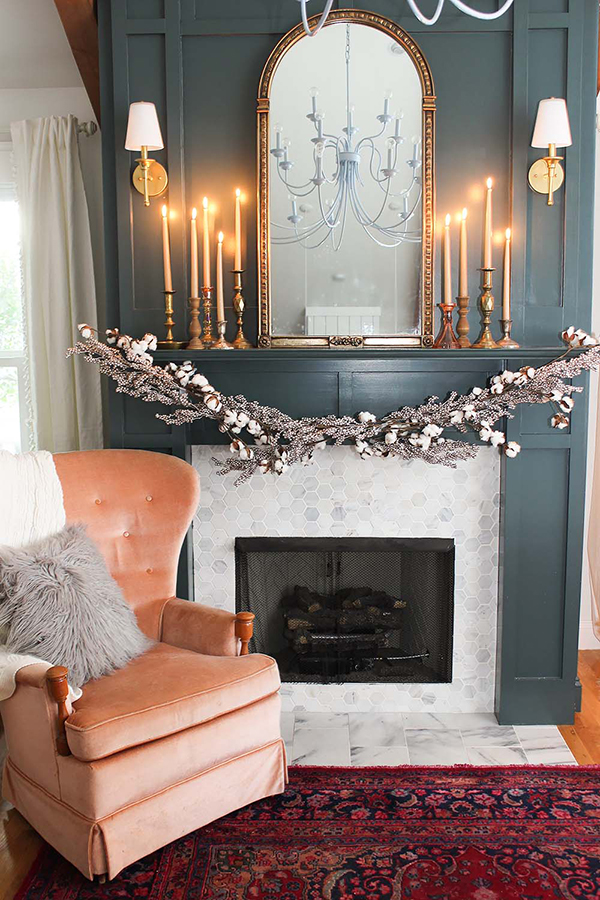 Cotton branches intertwined with a silver artificial garland.
Choose a meaningful garland that you want to hang or drape at the top. Put some candles on the mantelpiece to light them at night and you're good to go.
Fill up your table
The holidays are a prime time for entertainment, hosting and gathering around the table. So bring seasonal flair to your table with a beautiful garland that can go a long way as a table runner.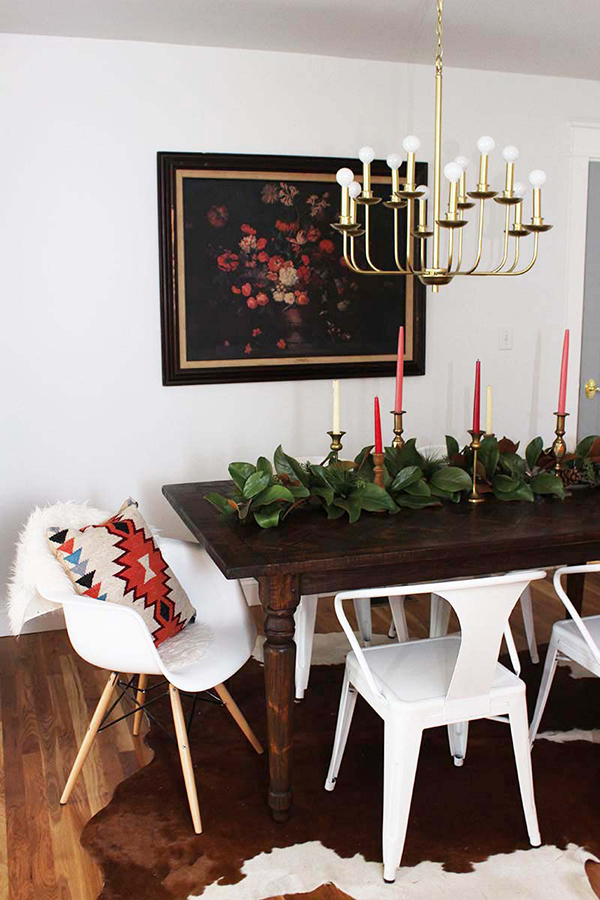 A garland of magnolia leaves and evergreen creates a dramatic table runner.
Make the decor as simple as placing a lush garland in the middle of your table and adding candles for extra ambience.
Decorating for the holidays doesn't have to be a chore. If you focus on these three points, your home will feel magical and ready for vacation in no time.
Photos courtesy of White Buffalo Styling Co.
Connected:
Originally published in December 2016.